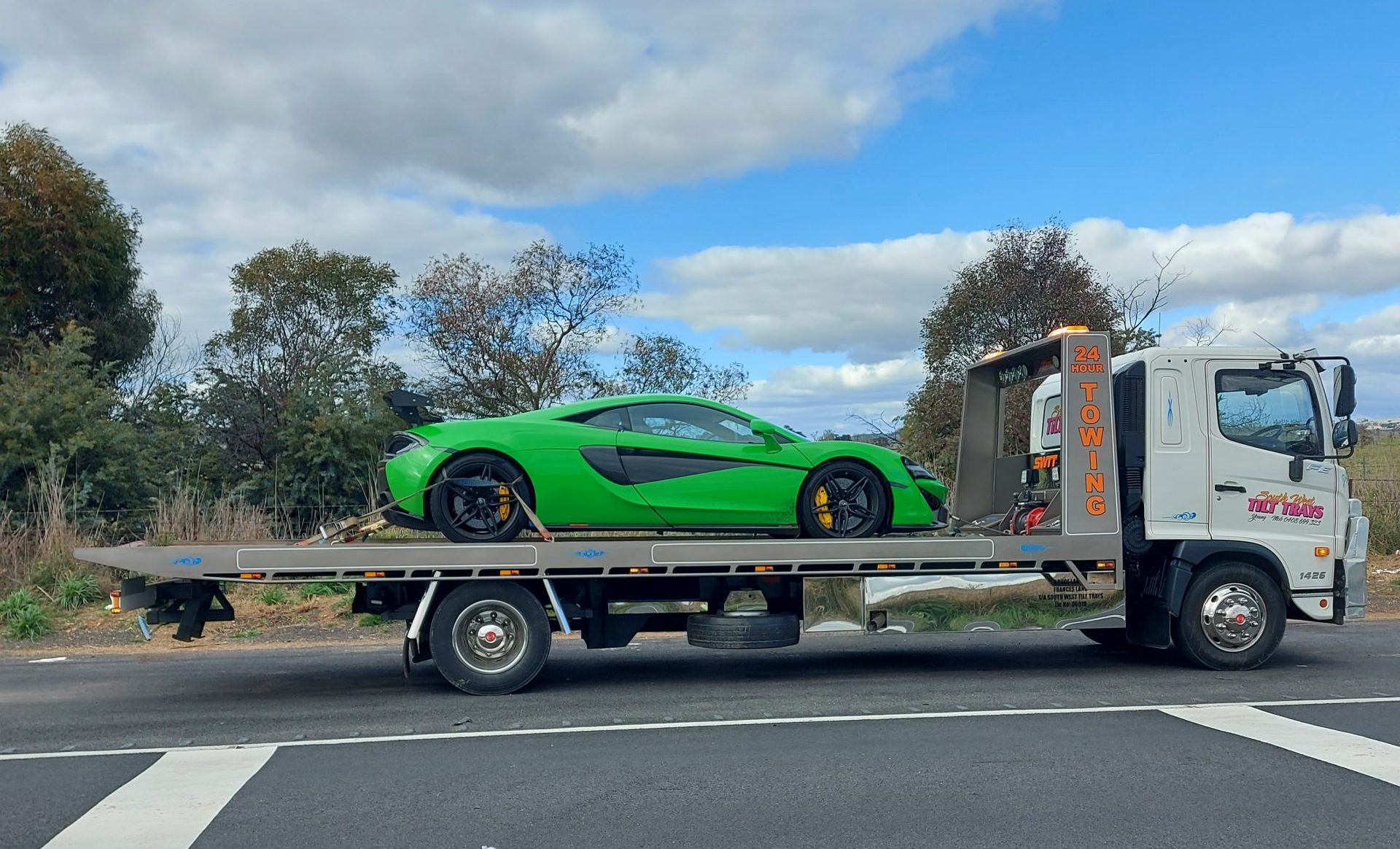 CAR TOWING IN YOUNG AND SURROUNDS
---
It doesn't matter what type, size or style of car you drive, we can help you if you run into trouble and need it towed. Our trucks are clean and comfortable and our drivers are well trained and professional. Both the trucks and the drivers will make your car towing in Young and surrounding areas, an easy and no brainer decision.
So no matter whether your car is broken down, needs moving or you just need it gotten rid of, we have you covered.
All trucks are fitted with a chainless tiedown system to ensure that no damage can occur to your car
With a fleet of trucks that range in size and style, we can accommodate any vehicle or family size.
With a dual cab truck capable of accommodating 6 passengers, if you happen to break down with your family, we can still get you home or to a safe area to get your car repaired.
For Breakdowns 24/7
General Bookings 8am-5pm Mon-Fri