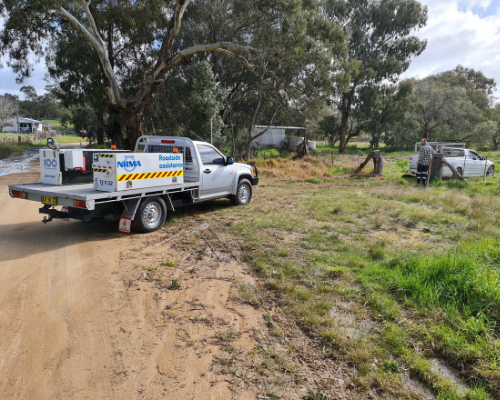 Off Road and Bog Recovery
---
Off Road Recovery is a specialty area of towing that requires a bit more finesse and equipment. SWTT have helped many, many people out with our specialised off road recovery equipment.
With the ever changing weather conditions in the area, It is easy to get caught out either at home, in the bush, or just on one of the surrounding dirt roads. That's where SWTT come in and can help you get out of the bog or the tricky situation you found yourself in. Our vehicles have been set up with the newest and best equipment to make sure we help you first go.
Don't wonder how you will get out and running again... call us and we can help you out.
Specialised vehicles and equipment to assist with getting you out and going again.

Experienced operators to ensure they take the most care and get the job done first go and with ease.

Available tow truck service to also assist in the event your vehicle needs towing for insurance reasons or other.
For Breakdowns 24/7
General Bookings 8am-5pm Mon-Fri