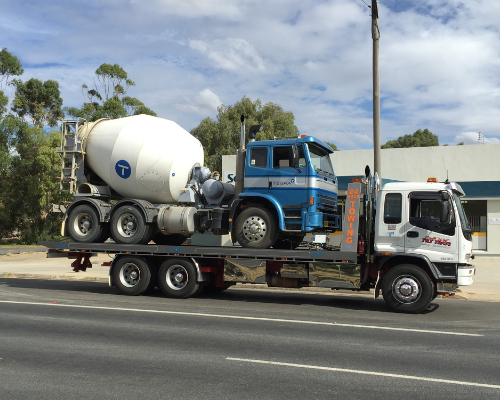 TRUCK TOWING IN YOUNG AND SURROUNDS
---
With 30+ years of experience in heavy vehicle towing, we can help you with many of your truck towing requirements. With a tilt tray capable of towing 12 tonnes, and with a long tray, we can help get your truck or heavy vehicle relocated as you need. If we can't help, we can reach out to our many connections in the heavy vehicle towing industry and get you sorted.
Relocation of any of your trucks or machinery from any destination.
Breakdowns happen, and when they do happen with your prime mover or rigid truck, we can get it to your mechanic and fixed with ease.
Accidents are a pain no matter what vehicle you are driving. But if it is your prime mover or rigid that you have crashed, we can help you.
For Breakdowns 24/7
General Bookings 8am-5pm Mon-Fri